Queer and the City
Figuration was proud to host one of the many Pride in London events for 2017, celebrating Queerness at the Royal Institute of British Architects. A large group of Pride goers, architects and Figuration regulars descended on RIBA's Art Deco headquarters for the only creative workshop in the 2017 Pride in London calendar.
After a welcome from hosts Leo and Roy, models Lidia and Pinto Nan posed against images of cities as Queer history was being made, all taken from RIBA's British Architectural Library, the world's greatest architectural archive.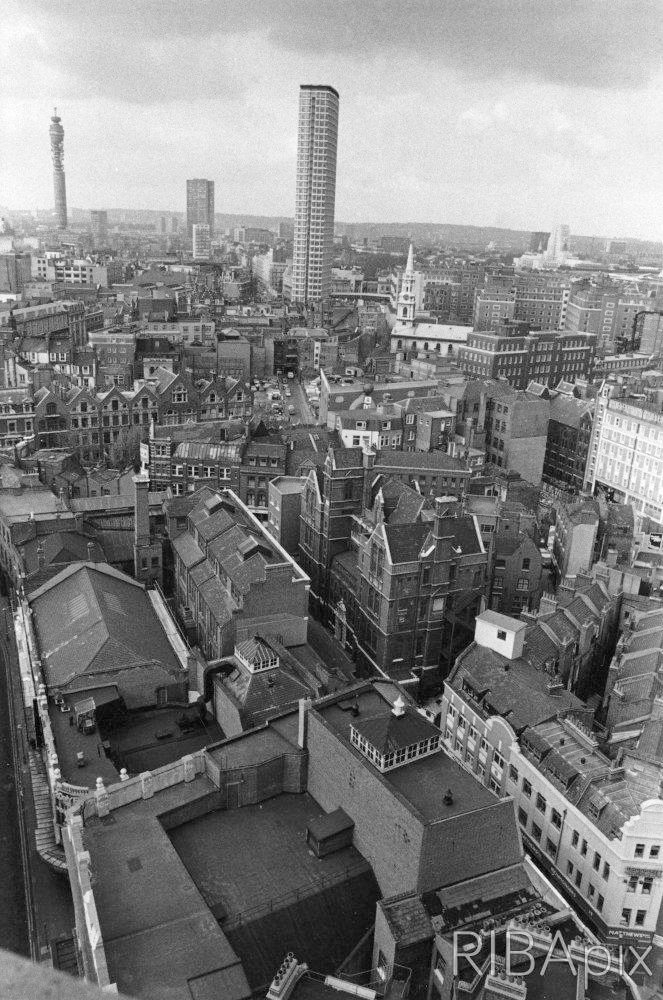 Lidia's two-minute poses where dramatically framed by New York's World Trade Centre, whose Twin Towers rose as civil rights marches gave birth to the Pride parades we know today. Pinto's two-minute poses were in the shadow of the Parthenon, at a time when Socrates and the leading lights of male Athenian society were discussing the nature of Love.
Lidia and Pinto joined each other on stage after the quick-draw warm-ups, at one point in Weimar Berlin (thank you Christopher Isherwood) and another in present-day Taiwan, the first East Asian country to legalise same-sex marriage. They journeyed the globe, from Reykjavík in 2009, when Iceland elected the first gay head of government, to the Khajuraho temple complex in Madhya Predesh, India, where sculptural adornment includes joyous depictions of polyamorous and same-sex sex groupings.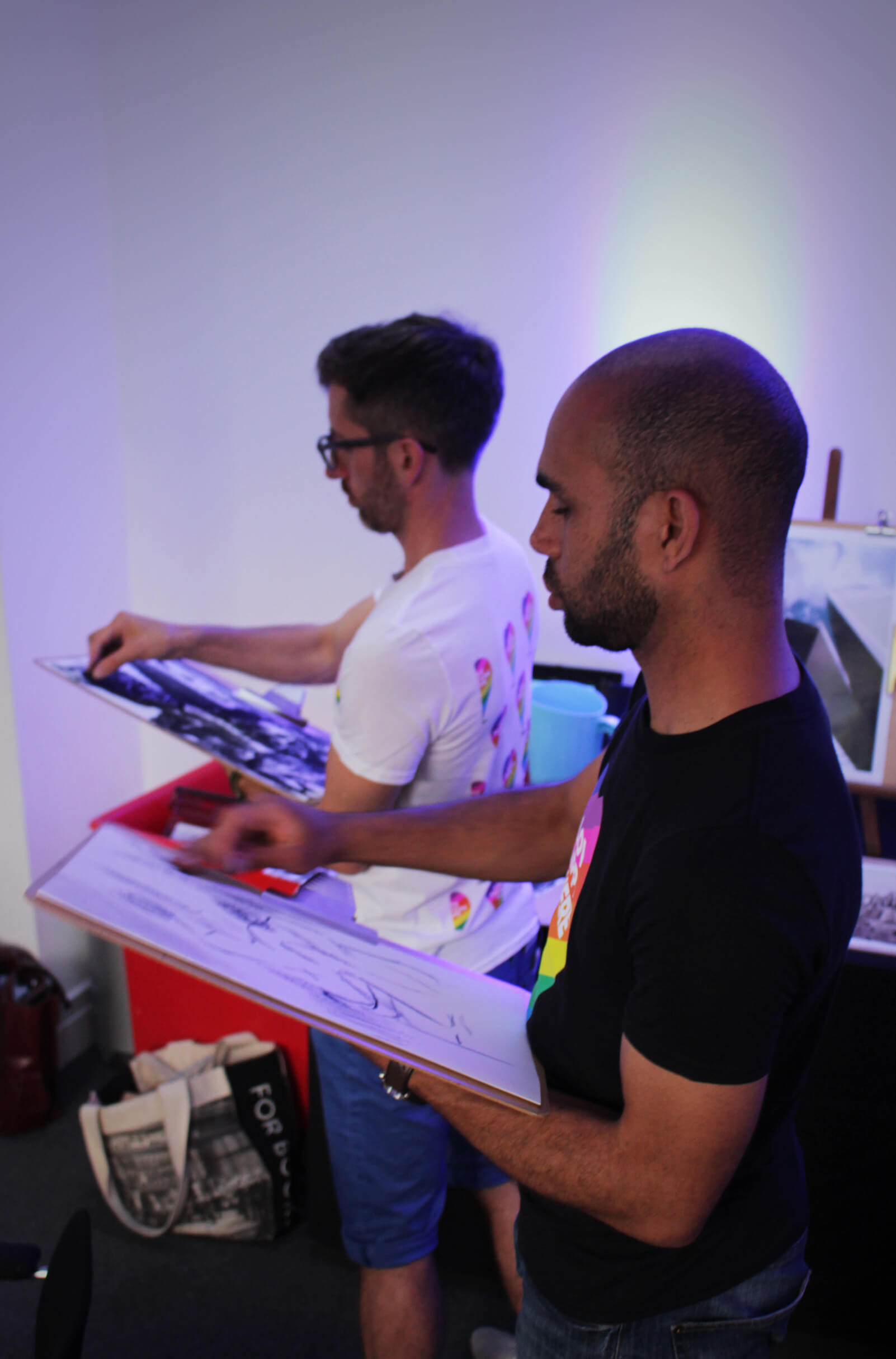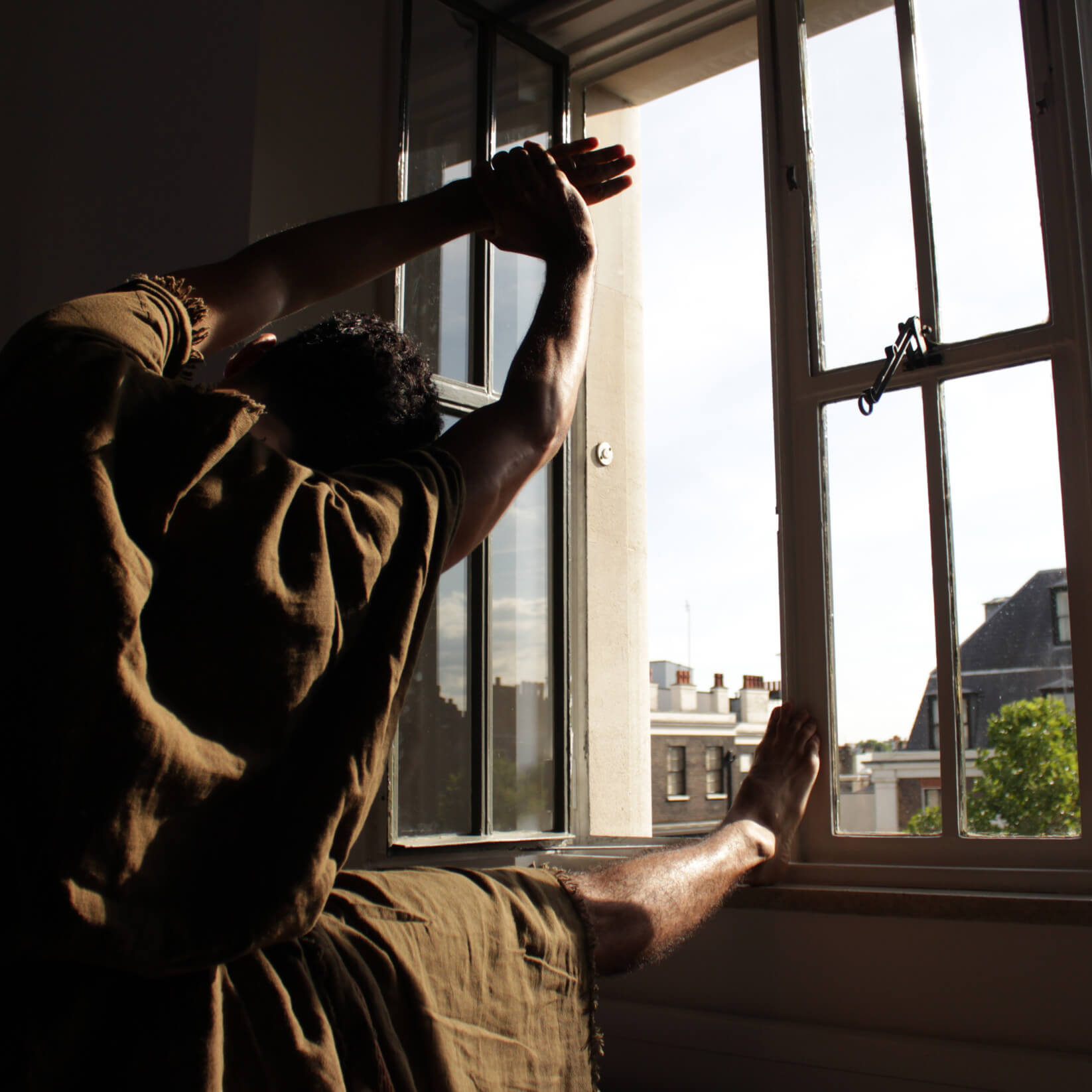 All Queer and the City photos © Diego Pinto 2017