I Am Not Obliged! Create Your Own Visual Story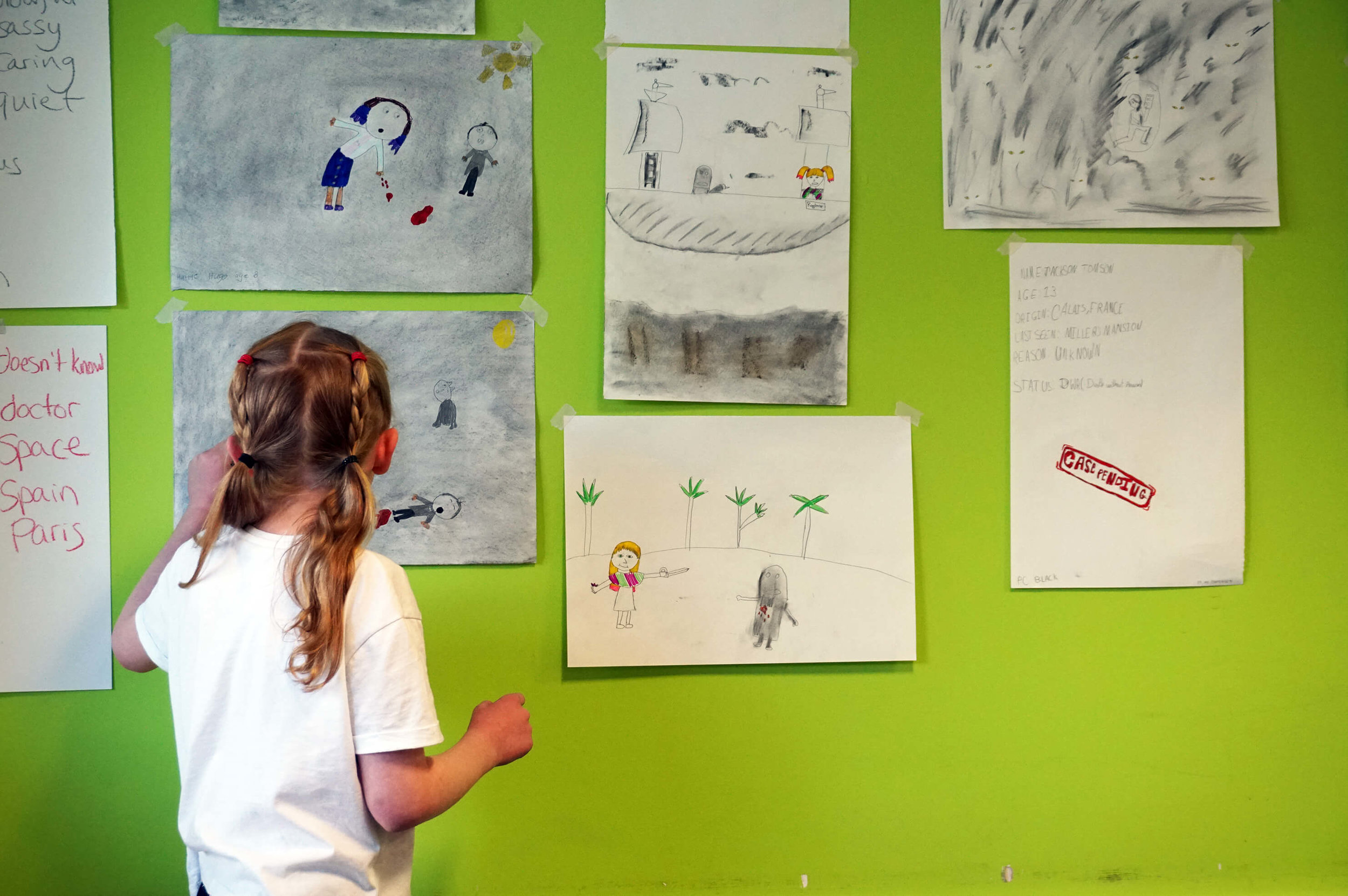 In the book Sofia Khan is Not Obliged, Sofia finds herself writing a novel based on her experience of life. In this workshop, young learners aged 8-14 created their own stories through drawing.
Inspired by Sofia Khan is Not Obliged by Ayisha Malik
Part of Cityread London 2019
Sharing their ideas as a group, they designed a character, imagined a place, then took that character on a journey through to a resolution. Using materials such as charcoal, pastels, graphite and colour, they then made a sequence of pictures that illustrated their character, world and narrative, stretching their creativity and imagination.
You can see some of the results in gallery below. Use the arrows next to the artist's name to scroll through the full story.
The workshops were led by Figuration artists Leo Crane and Paul M Jones with materials kindly provided by Great Art. In partnership with Bromley and Greenwich Libraries through Better. Create Your Own Visual Story is one of a number of half-term activities we deliver, including drawing, painting, animation, and portraiture.